Class 230
Welcome to scot-rail.co.uk, Scotland's online railway community. The group is for any rail enthusiast interested in the railways and trains of Scotland. It not only consists of the wiki that you're reading now, but a busy online forum and mailing list, which is accessible to anyone who registers. If you would like to join in, all you have to do is register with us for free.
Class 230, known as D-trains, have been used to demonstrate Battery Electric traction, by owners Vivarail.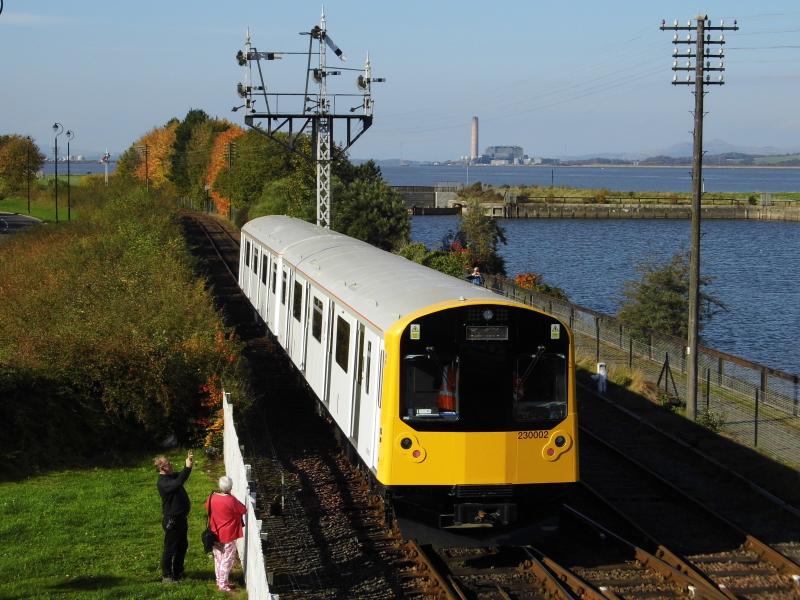 230002 departing Boness on 1300 Boness- Manuel run on 10/10/18 conveying passengers Photo by tmz06003
The D-trains are rebuilt from retired London Underground D78 Stock, originally manufactured in 1980 by Metro-Cammell.
A 2-car unit 230002 visited the Bo'ness and Kinneil Railway in October 2018.
The two vehicles arrived by road on 3rd October. On Wednesday 10th it began 3 days of public demonstration runs to Manuel and back.
COP26 Glasgow
A 3-car unit 230001 was based at Polmadie during the COP26 United Nations Climate Change Conference.
It arrived at Mossend by road, and ran from there to Polmadie on the evening of Sunday 24th October 2021.
On Wednesday 27th it is reported to have ran to Kilmarnock and back to Glasgow Central. On the following 2 days it made return journeys to Barrhead.
On the evening of Friday 29th October it ran from Polmadie to Inverkeithing Yard, returning on Saturday 30th, crossing the Forth Bridge in daylight.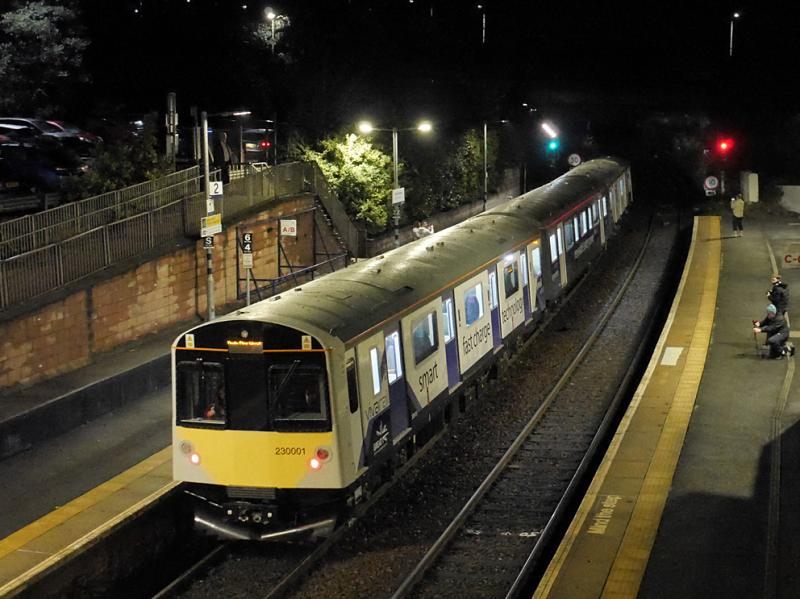 Vivarail unit in Fife » Battery unit 230001 passes Inverkeithing on its way to the Yard for overnight stabling. 29 October 2021 Photo by billr
See Also
External Links