Class 397
Welcome to scot-rail.co.uk, Scotland's online railway community. The group is for any rail enthusiast interested in the railways and trains of Scotland. It not only consists of the wiki that you're reading now, but a busy online forum and mailing list, which is accessible to anyone who registers. If you would like to join in, all you have to do is register with us for free.
Transpennine Express introduced the 5-car Class 397 Electric Multiple Unit fleet on the West Coast Route from Manchester to Scotland in 2019.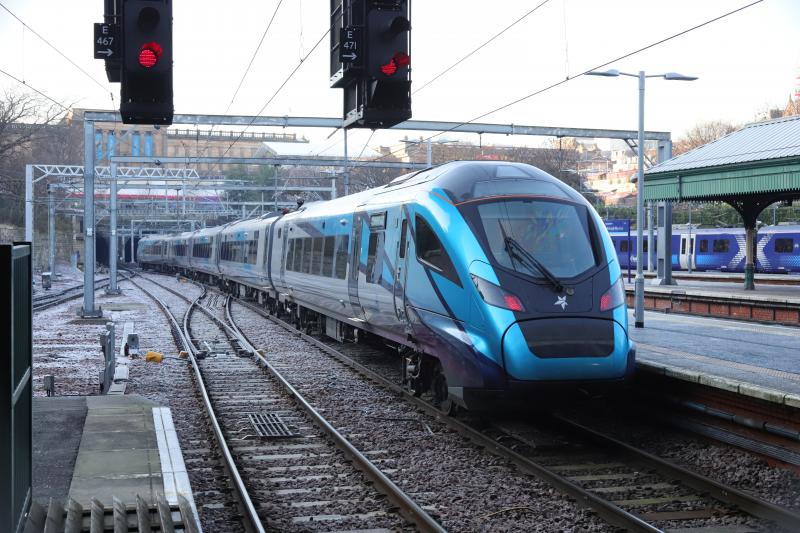 397007 leaving Waverley at 13.05 on 1M97 12.11 Edinburgh to Manchester Airport on 30/11/2019 Photo by PIERSHILL2001
Twleve Class 397s were built CAF in Beasain, Spain. They will replace ten four-car
Class 350
units.
The first appearance of Class 397s in Scotland occurred on
Monday 24th June 2019
with 397003+397004 operating the 3Q53 test run from Crewe to Glasgow Central.
The class made its passenger debut on
Saturday 30th November 2019
, with 397007 operating the 1S38 0810 Manchester Airport to Edinburgh service.
See Also
External Links