Wabtec Kilmarnock
Welcome to scot-rail.co.uk, Scotland's online railway community. The group is for any rail enthusiast interested in the railways and trains of Scotland. It not only consists of the wiki that you're reading now, but a busy online forum and mailing list, which is accessible to anyone who registers. If you would like to join in, all you have to do is register with us for free.
Location
:
Caledonia Works, Kilmarnock
Operator
: Wabtec Rail Kilmarnock
Current Work
Overhaul of 5 MK2 coaches for Direct Rail Services for completion early March
Upgrades to Air Conditioning of 5 FSR 158's
On Site
158870 Air Condioning upgrade
185122 Unclassified Accident Damage
5901, 5919, 5995, 6046, 6064, 6173 Overhaul.
(5901 is for donor recovery only)
Departures from 01/01/13 to 31-03-13
Resident Locos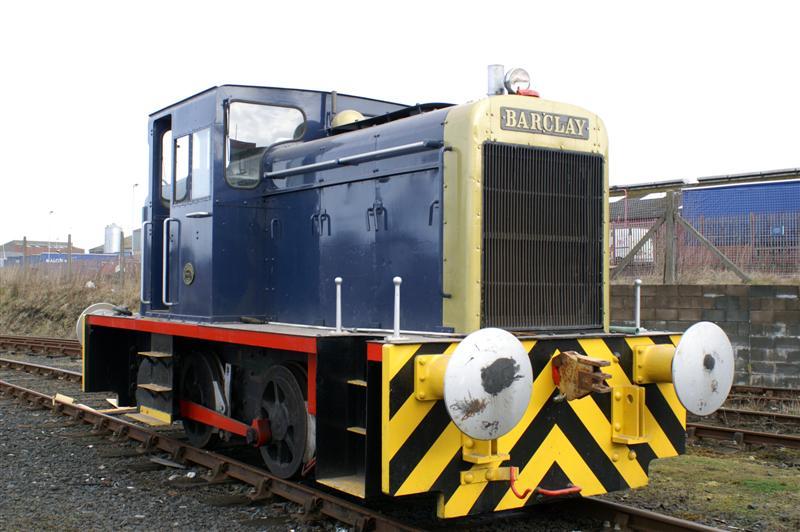 Shunter 482 stands outside shed between duties at Kilmarnock. Photo by class47man
---
External Links
: