Class 87
Welcome to scot-rail.co.uk, Scotland's online railway community. The group is for any rail enthusiast interested in the railways and trains of Scotland. It not only consists of the wiki that you're reading now, but a busy online forum and mailing list, which is accessible to anyone who registers. If you would like to join in, all you have to do is register with us for free.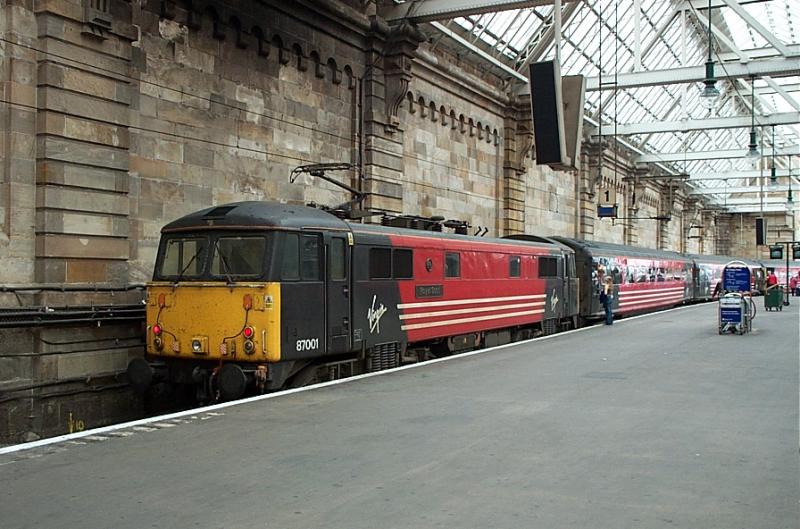 Class 87 locos have operated the Glasgow Central to London Euston line for many years, before the
Class 390
Pendolinos took over.
The only active class 87 left in the UK now is 87002 which is now stored.