Class 140
Welcome to scot-rail.co.uk, Scotland's online railway community. The group is for any rail enthusiast interested in the railways and trains of Scotland. It not only consists of the wiki that you're reading now, but a busy online forum and mailing list, which is accessible to anyone who registers. If you would like to join in, all you have to do is register with us for free.
Prototype Railbus that visited Scotland in 1981, and is now at Dufftown.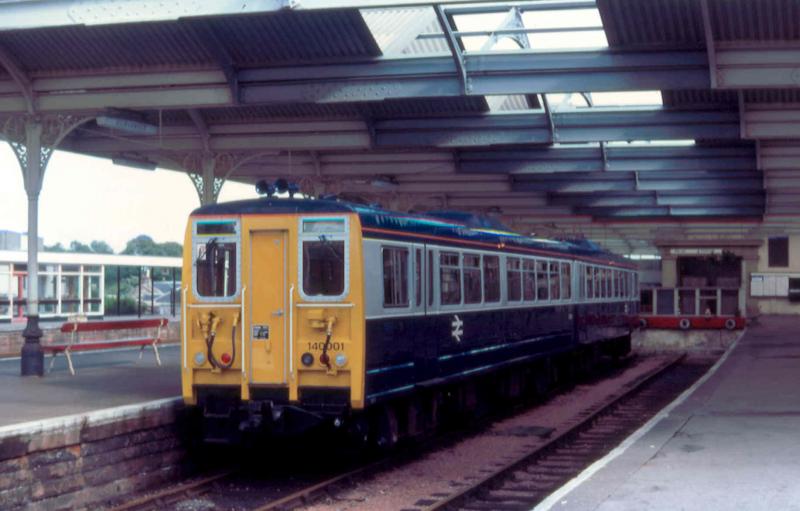 140001 on test at Kilmarnock » A pic of this one-off on test in Scotland at Kilmarnock in August 1981. It was composed of 2 Leyland bus bodies on 4 wheeled wagon chassis but was not a success. Photo by Deepol01
After many years out of use at Holbeck and later Neville Hill depot in Leeds, it was moved to Dufftown on the
Keith and Dufftown Railway
in February 1995.
The unit has not operated in service whilst based on the railway.
See Also
External links:
Photo links