Class 156 FSR Repaint 06
Welcome to scot-rail.co.uk, Scotland's online railway community. The group is for any rail enthusiast interested in the railways and trains of Scotland. It not only consists of the wiki that you're reading now, but a busy online forum and mailing list, which is accessible to anyone who registers. If you would like to join in, all you have to do is register with us for free.
Twenty of
First Scotrail
's fleet of
Class 156
units visited Bombardier's Derby Litchurch Lane Works during 2006, for the first stage of a 'refresh' programme.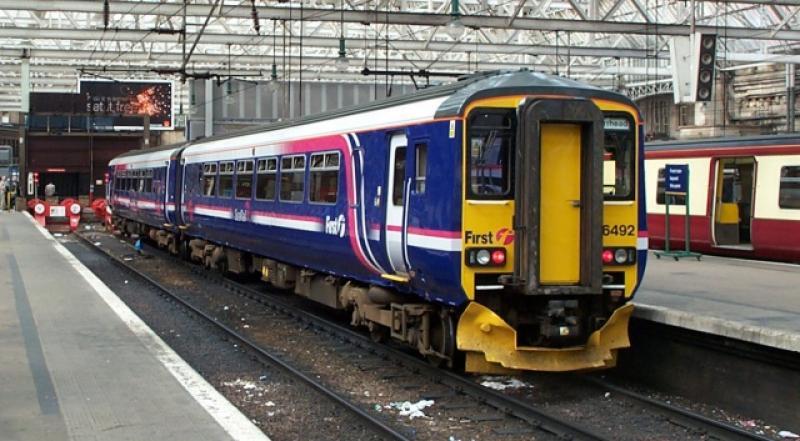 156492, recently repainted in ScotRail livery, at Glasgow Central 19 June 2006 Photo by Dysgraphyk
The work included:
A repaint into ScotRail Livery
New luggage racks above the seats
New lighting
Most of the units were completed within 2 weeks, the main exception being 156450, which stayed at the Derby for
further refurbishment
.
| | | |
| --- | --- | --- |
| Unit Number | Arrived Derby | Departed Derby |
| 156446 | 07/04/06 | 24/05/06 |
| 156492 | 05/05/06 | 05/06/06 |
| 156458 | 25/05/06 | 19/06/06 |
| 156447 | 06/06/06 | 29/06/06 |
| 156496 | 20/06/06 | 10/07/06 |
| 156457 | 30/06/06 | 18/07/06 |
| 156453 | 11/07/06 | 28/07/06 |
| 156478 | 19/07/06 | 15/08/06 |
| 156449 | 07/08/06 | 24/08/06 |
| 156499 | 16/08/06 | 05/09/06 |
| 156462 | 25/08/06 | 14/09/06 |
| 156456 | 06/09/06 | 25/09/06 |
| 156477 | 15/09/06 | 04/10/06 |
| 156476 | 26/09/06 | 13/10/06 |
| 156467 | 05/10/06 | 24/10/06 |
| 156493 | 16/10/06 | 02/11/06 |
| 156465 | 25/10/06 | 13/11/06 |
| 156474 | 03/11/06 | 21/11/06 |
| 156485 | 14/11/06 | 05/12/06 |
| 156450 | 23/11/06 | 13/02/07 |
Previous Livery carried when services operated by National Express: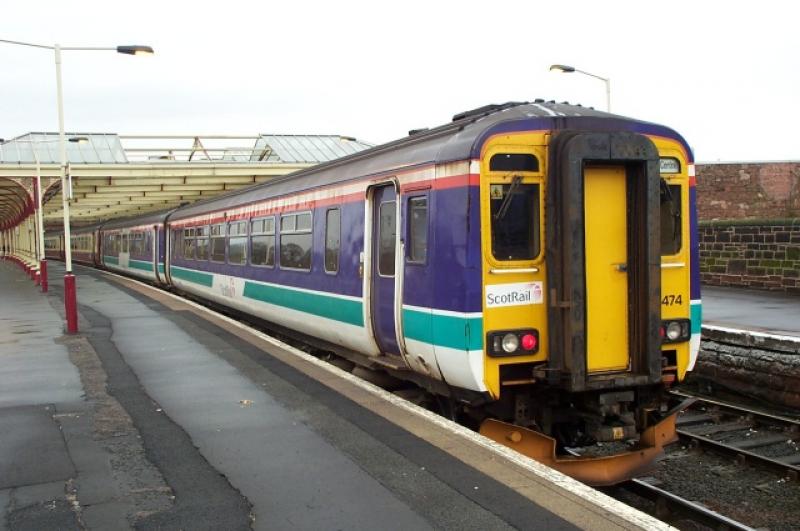 156474 in 'National Express' ScotRail livery, at Kilmarnock on 23 March 2006 Photo by Dysgraphyk