Boness and Kinneil Railway
Welcome to scot-rail.co.uk, Scotland's online railway community. The group is for any rail enthusiast interested in the railways and trains of Scotland. It not only consists of the wiki that you're reading now, but a busy online forum and mailing list, which is accessible to anyone who registers. If you would like to join in, all you have to do is register with us for free.
The
Bo'ness & Kinneil Railway
runs from Bo'ness, on the banks of the Forth near Linlithgow, west then south to Birkhill where members of the public can visit the Clay Mine.
It is connected to the Edinburgh to Glasgow main line at Manuel.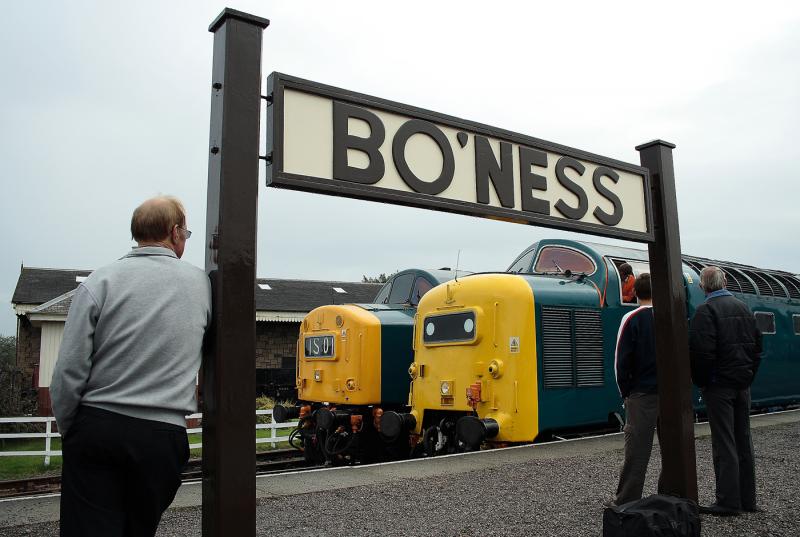 Bo'ness station. Photo by The Grimsheeper
The railway runs a weekend (mainly steam operated) service from April to December, supplemented with a seven day service in July and August. There are regular
Thomas
dates, a Summer and Winter Diesel gala as well as other special operating dates.
Fleet
Steam Locomotives
Class
Number
Name
Status
Owner
Photo
North British Railway C Class (LNER Class J36)
No. 673
Maude
Out of service. Currently at NRM.
SRPS
LNER D49 Class 4-4-0
No. 246
Morayshire
Operational
SRPS

Diesel Locomotives
Class
Number
Name
Status
Owner
Photo
D2767
Operational

Class 08
D3558 (08443)
Operational
SRPS
Class 20
20020
Operational

Class 25
25235
Yard use only pending wheelset replacement.
SRPS

Class 26
26004
Stored
6LDA Group
Class 26
26024
Operational
6LDA Group
Class 27
27001
Operational
private owner

Class 27
27005
Stored (On displar in MoSR)
SRPS

Class 37
37025
Inverness TMD
Operational
Scottish 37 Group

Class 37
37175
W.S. Sellar
Operational
private owner

Class 47
47643
In Traffic

EMUs
Class
Number
Name
Status
Owner
Photo
Class 303
| 303032 | | Stored and on display | |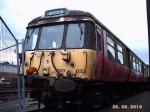 |
See Also
Internal Links
External Links